Asia's leading value-added provider of electromagnetic compatibility solutions
Authorised distributor of


Electromagnetic components supplier in Asia that ensures you get exactly what you need
MEC IMEX (Singapore) provides quality electromagnetic components to manufacturers and system integrators throughout Asia.
Because of our technical electromagnetism expertise and experience in power electronics design, we can offer you custom solutions and value-added services.
This means you get a cost-effective, comprehensive supply service, with components tailored to your particular requirements.
Markets we serve
MEC IMEX serves a broad market including consumer and industrial electronics, automotive, telecommunications, and industrial and medical equipment.
Components we supply
We offer a wide range of components for multiple electronics applications. Products we distribute include:
EMC (electromagnetic compatibility) and EMI (electromagnetic interference) solutions, including filters and chokes
Magnetic powder core products
Transformers
Inductors
Brands MEC IMEX represents
The electronic equipment parts we supply come from leading, trusted brands.
Schaffner
Headquartered in Switzerland and with factories in Asia, North America, and Europe, the Schaffner Group is a global leader in power electronic systems. Schaffner products MEC IMEX distributes include EMC chokes and filters, power magnetic components, transformers, and solutions for the automotive industry.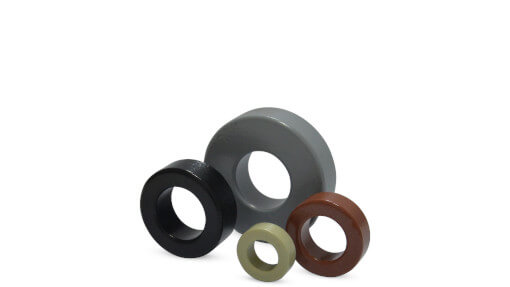 Chang Sung Corporation (CSC)
Based in South Korea, Chang Sung Corporation (CSC) has collected numerous industrial technology awards for innovation in products such as magnetic powder cores, metal powders, functional pastes, coils, and EMC solutions.
King Core
King Core, an ISO-certified manufacturer based in Taiwan since the 1980s, produces chokes, inductors, suppressors, and absorbers used in computers, LCD monitors, digital cameras, and many other types of devices.
TNC
Another South Korea-based company, TNC specialises in innovative electromagnetic protection components. Products we distribute include electromagnetic wave shielding components such as line filters, EMI filters, blocking filters and automotive inductors.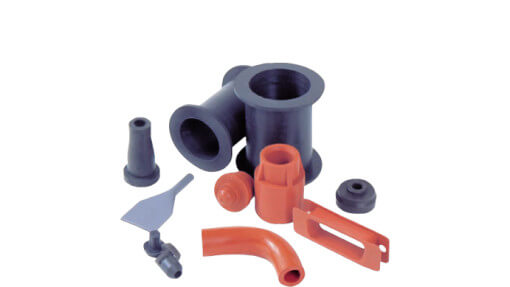 Vanguard Products
Vanguard Products is a US-based manufacturing and engineering company for precision elastomeric fabricated items, including tubings, gaskets, and seals. ISO-, NSF-, and UL certifications give customers added assurance of its excellent quality.
Have a product enquiry?
Reach out to us. We will ensure you acquire the right products that fit your technical requirements.
Why choose MEC IMEX as your electromagnetic components supplier?
MEC IMEX can recommend high-performance components that will be the most effective for your specific needs. We're able to do this because of our expertise:
We're electronic parts manufacturers ourselves, so we have a thorough understanding of the industry.
We have a technical team that provides EMC/EMI and power electronics design services.
Technical support
A further benefit of choosing MEC IMEX as your electromagnetic components supplier is that you get access to technical support from the product manufacturer because we're an authorised distributor of the brands we represent.
This also gives you the assurance of genuine, quality components and no unnecessary middleman mark-up.
Value-added services
Our expertise also allows us to help our customers with value-added services such as:
Troubleshooting and resolving EMC-related issues
On-site EMC testing
Pre-compliance EMC testing
CE Mark certification
Electromagnetic coil winding
Power electronics design and prototyping
Our reputation
Electronics manufacturers and system integrators also turn to MEC IMEX for their components because of our reputation – established over 18 years – for reliability, professionalism, integrity, and customer commitment.
Office hours
Monday – Friday:
9 a.m. – 5:30 p.m.
MEC IMEX (S) Pte Ltd
UEN: 200312013E
18 Boon Lay Way
#07-113 Tradehub 21
Singapore 609966